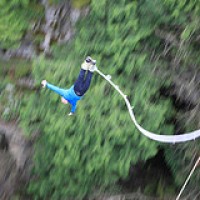 A few years ago, a very influential friend in my life, celebrated a significant milestone with family and close friends. The event was filled with people connecting and reconnecting, and sharing hugs, laughter, story telling, and much joy.
With painting as a hobby, my friend had created a long oil painting that spanned about five feet long and a foot wide for the celebration; that depicted all the significant moments in their life up to that point. A living, growing vine that started from their birth and proceeded through to all the historical events that made them who they are, all those key moments… the great memories, the struggles, and the victories.
People attending the celebration were amazed at the unique and interesting way that the act of creating this painting was so much more than just simply doing a mental reflection of ones life history, but actually spending the time, the care, and the diligence to capture it within a painting that could then be shared and celebrated with others.
Beginning with a Blank Canvas
Recently, I had the opportunity to do something that I thought I would never do… jump off of a one hundred and fifty foot bridge spanning a beautiful river gorge. On the day of the bungee jump, I was surrounded with new friends and colleagues who guided and supported me through the entire process. People whom I trust and have complete faith in. This allowed me to drop any preconceived fears that would have prevented me from ever doing the jump in the first place.
After my body left the solid structure of the bridge and I began to free-fall (and after I caught my breath), I was reminded of my friend's oil painting depicting their journey through life; and I was reminded that in every moment, as we take the next step in our journey; we face the opportunity of a clean white canvas waiting for us to create our own personal history.
Who's holding the Brush?
The epiphany at that moment was the realization that each one of us ultimately decides whether we are the one holding our own paintbrush, or whether we relinquish the brush to someone else to create our life for us.
How much of your canvas is pre-populated with historical baggage, preconceived notions and judgments, and limited beliefs? How much "white-space" do you have on your daily canvas, to create, be innovative, take risks, allow yourself to be vulnerable, serve others, or just simply… do what you want to do and live into the life you want to live? Are you holding the paintbrush or have you relinquished the brush to someone else?
"Life is painting a picture, not creating a sum."… Oliver Wendell Holmes Jr.
Time to take control and become the Artist of your life
Have you faced a similar situation or overcame a similar challenge?
I invite you to contact us for a consultation and allow us to serve you.
Take action, and act now… 'Contact'
We want to hear from you…what are your thoughts?